Mobile Crusher For Demolition Construction Waste
March23,2018
At present, the most commonly used method for recycling of construction waste is to process construction waste through crushing, grinding and other processes to make them to be recycled aggregate. The recycled aggregate can be applied to various industrial fields such as construction, building, highways, railways, etc. It will not only reduce the hazards of construction waste, but also provide more environmentally friendly renewable materials for the development of the city.
There are many kinds of construction waste crushing machines in the market, but many crushers have low efficiency and cannot make optimal use of construction waste. The mobile crusher for demolition produced by our company is a device specially used for the crushing of construction waste. The equipment integrates the functions of crushing, screening and transportation on one machine and it can be combined into a construction waste crushing production line. It has win the favor of many customers at home and abroad.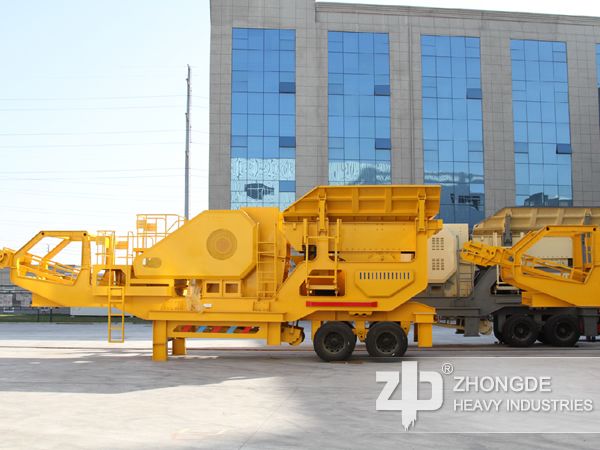 In addition, compared to other construction waste crushing equipment, the unique feature of this mobile crusher is its flexible mobility, which can greatly reduce the material transportation costs, and fully meets the high demands of the customers, saving costs ans improving benefits.
Moreover, the low dust pollution and noise of this device have aroused the attention of the industry.
The mobile crusher produced by Zhongde Heavy Industries can easily change the construction waste into resources. Its unique structure and reliable performance will greatly promote the utilization of construction waste.