Demolition Waste Mobile Crushing Plant
April17,2018
The recycling of construction waste can not be separated from professional construction waste disposal equipment. In the standardized construction waste disposal production line, the demolition waste mobile crushing plant Plays an important role in turning construction waste into recycled aggregate.
Construction waste contains concrete,steel,wood,and other materials.It needs relatively professional processing equipment.Zhongde Heavy Industries, as a manufacturer of construction waste recycling equipment, has many successful cases at home and abroad.The demolition waste mobile crushing plant has been exported to over 90 countries,such as Southeast,Kenya,Tanzania,etc.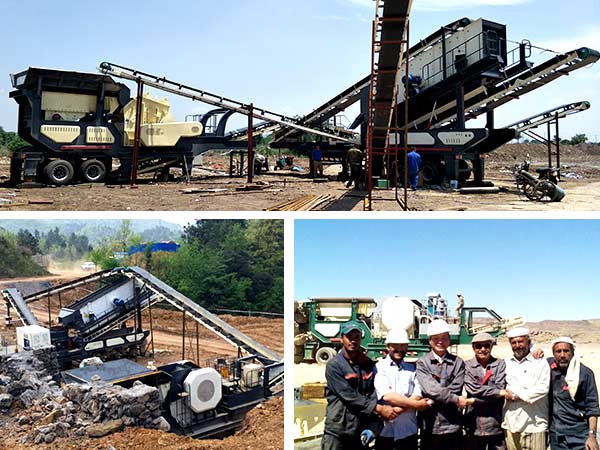 The demolition waste mobile crushing plant produced by Zhongde Heavy Industries is featured with high processing capacity,compact structure,modular design,etc.The processed construction waste can be used as mining,quarry,construction and other industries.
The construction waste crushing equipment produced by Zhongde Heavy Industry can be configured according to the customer's needs. There are different models available for selection. The output ranges from 50 tons to 300 tons per hour.Zhongde Heavy Industry takes every effort to realize higher production efficiency of demolition waste mobile crushing plant, bringing more benefits for you.
If you want to know more about our demolition waste mobile crushing plant,you can contact us by one of the following ways: leave us message, email us, or inquiry online. We will reply to you within 24 hours.